Papa Didos Ideals Foundation is committed to helping children discover the joy of reading. We are especially dedicated to helping bring this gift to disadvantaged and at-risk youth. We believe that only through education can we continue to move forward to make society a better place.
Papa Didos Ideals Foundation is a registered 501(c)(3) non-profit organization.
Dennis Yang
Founder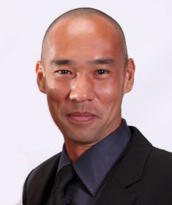 Dennis Yang founded the Papa Didos Ideals Foundation with the belief that education is the key to solving this world's problems.
His childhood was spent around the world where he was exposed to the people of other cultures. Through his experiences he witnessed the importance of education. He saw that the amount a person read was often connected to their wealth and prosperity.
Dennis pursued higher education at the institution of Hawaii Pacific University then found himself transferring to the Gallatin School of Individualized Study at New York University. One summer while on break from University he fell into the entertainment industry. He worked in a multitude of positions before he wrote his first screenplay and made his first film. He speaks four languages and reads and writes three of them. He says, "Being able to read and write opens doorways to many worlds. The confidence of an educated man shines brightly. We as a society would be able to realize peace and harmony if more people were educated."
At the age of 31,he experienced a dramatic change in his life. The turn of events forced him to re-evaluate his priorities. Slowly day by day he began to hold himself to a higher standard. He tirelessly worked on his mind, body, and soul for 3½ years. What emerged from the time of reflection was a commitment to humanitarian efforts.
Now in his mid-30s, Dennis has launched the Foundation. With an unending determination, he will strive to make the world a better place. He hopes to find a few friends out there to join the cause.
Nick Sasano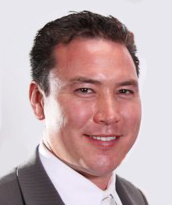 A long time friend of Dennis Yang, Nick Sasano was a first hand witness to Dennis' tireless devotion to promote literacy to children. Impressed with the positive messages incorporated in each book, and after watching his own 6-year old son reacting enthusiastically to each story, Nick was inspired to join the cause.
A graduate of both the University of Southern California and of Pepperdine Law School, Nick handles much of the legal dealings of the Foundation; his 6-year old remains both the toughest critic and most ardent fan of the books.
"Any parent would tell you that they want the best for their own child. But in every child, we should attempt to see our own. We owe it to both the children, and to ourselves, to invest the time and energy required to provide each child with a quality education…. and literacy is the foundation upon which that education is built."