Papa Didos Ideals Foundation is committed to helping children discover the joy of reading. We are especially dedicated to helping bring this gift to disadvantaged and at-risk youth. We believe that only through education can we continue to move forward to make society a better place.
Papa Didos Ideals Foundation is a registered 501(c)(3) non-profit organization.
Dennis Yang
Founder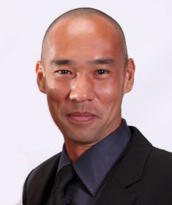 Dennis Yang founded the Papa Didos Ideals Foundation with the belief that education is the key to solving this world's problems.
His childhood was spent around the world where he was exposed to the people of other cultures. Through his experiences he witnessed the importance of education. He saw that the amount a person read was often connected to their wealth and prosperity.
Dennis pursued higher education at the institution of Hawaii Pacific University then found himself transferring to the Gallatin School of Individualized Study at New York University. One summer while on break from University he fell into the entertainment industry. He worked in a multitude of positions before he wrote his first screenplay and made his first film. He speaks four languages and reads and writes three of them. He says, "Being able to read and write opens doorways to many worlds. The confidence of an educated man shines brightly. We as a society would be able to realize peace and harmony if more people were educated."
At the age of 31,he experienced a dramatic change in his life. The turn of events forced him to re-evaluate his priorities. Slowly day by day he began to hold himself to a higher standard. He tirelessly worked on his mind, body, and soul for 3½ years. What emerged from the time of reflection was a commitment to humanitarian efforts.
Now in his mid-30s, Dennis has launched the Foundation. With an unending determination, he will strive to make the world a better place. He hopes to find a few friends out there to join the cause.
Nick Sasano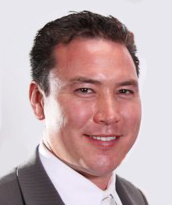 A long time friend of Dennis Yang, Nick Sasano was a first hand witness to Dennis' tireless devotion to promote literacy to children. Impressed with the positive messages incorporated in each book, and after watching his own 6-year old son reacting enthusiastically to each story, Nick was inspired to join the cause.
A graduate of both the University of Southern California and of Pepperdine Law School, Nick handles much of the legal dealings of the Foundation; his 6-year old remains both the toughest critic and most ardent fan of the books.
"Any parent would tell you that they want the best for their own child. But in every child, we should attempt to see our own. We owe it to both the children, and to ourselves, to invest the time and energy required to provide each child with a quality education…. and literacy is the foundation upon which that education is built."
Claudia Backus
Director of Operations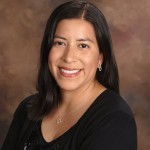 Claudia Backus currently works as a Managing Director at her family's business, Wealthpire, Inc. She is also a Real Estate Broker and a member of the Beverly Hills/Greater Los Angeles Association of Realtors. She holds a Bachelor of Arts in Business Economics from the University of California, Santa Barbara. And, she is really excited to fulfill her longtime dream to study a Master of Business Administration in August, 2014 at Pepperdine University. Claudia admires the work of Dennis and she helps the Papa Didos Ideal Foundation by volunteering at events, providing strategic advice, translating books to Spanish, among other responsibilities. Her new goal is to achieve and maintain herself in peak mental and physical condition at all times to provide competent work in everything she does. Claudia has several years of work experience in the field of finance and management. She is truly dedicated to her work and passionate about helping her community. She lives in Pacific Palisades with her family.
Artists
Adolph Soliz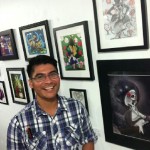 Adolph grew up on Salt River Indian reservation and eventually moved to California. Its there that he attended the Laguna College of Art and Design where he majored in traditional animation. Its there that he further developed his love for creating characters people can love and relate to. Since graduating Adolph has worked as a freelance illustrator working for Disney and other authors bringing their stories to life. As well as teaching young students in various Southern California elementary schools to develop their own drawing skills.
Tiffany England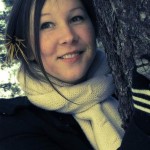 Tiffany England works from Los Angeles doing freelance illustration and art restoration. She is a recent student of Jim Garrison and Laguna College of Art & Design, where she received her bachelor's in illustration. Her work has been shown at the Society of Illustrators Student Competition as well as at galleries from coast to coast.
​Artistically, she takes her inspiration from various styles of artists from the Golden Age of Illustration, such as Arthur Rackham, Edmund Dulac, and Gustaf Tenggren. Classically trained, Tiffany finds that art history provides a firm foundation for her technique and illustrative ideals, making it possible to combine elements of representational form with effective storytelling and design sensitivity. Recently she has been apprenticed by Aleksei Tivetsky in the fine work of icon painting and construction, using old master techniques and materials. Currently Miss England is creating a secular illuminated manuscript, an amalgamation of her knowledge of character and story with the delicate work of writing an icon.
Taylor Blue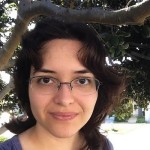 Taylor Blue is a freelance artist from Southern California. She is an illustration major from Laguna College of Art and Design, and has been shown at Hero Complex Gallery.  Her art is heavily inspired by the works of Hieronymus Bosch and the contemporary illustrator Brian Froud, and loves art depicting the fantastically impossible. 
Taylor believes that literacy is important, and hopes that her efforts will contribute to helping children learn to love books. 
Lisa Anna
Director of Product Development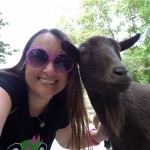 Lisa has been designing toys for 10 years. She enjoys traveling, animal conservation, and helping to bridge the gap between students and subject matter. She holds a Bachelor's and Master's Degree in Psychology and is working on her Doctorate in Education.