8/3/2015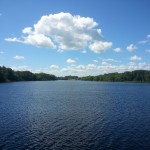 After a few spurts of hail the clouds parted and the sun reappeared. We had plenty of time to relax at the Shawano Super 8 and we took advantage of every minute.
I peeked out the window early in the morning. I saw nothing but clear skies. I consumed a few danish pastries and a waffle for carbohydrates but kept my intake light. I threw on my clothes and prepared to hit the road when Crystal gave me news that I had an interview with a local paper. With that news, I propped my legs on the couch, laid back and closed my eyes. I drifted off until Crystal gently tapped my arm. She whispered, "It's time to check out." The reporter had not arrived and I still needed to complete thirty miles. We made the decision to cancel the interview and make tracks.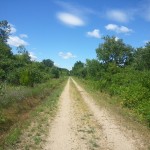 My teeth chattered as I ran ...
Read More