11/25/2014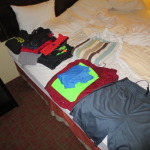 While we rested at the La Quinta Inn and Suites in Columbus Crystal we found ourselves with the perfect opportunity to eliminate the odor of sweaty, damp, rain soaked clothes from our trailer. The running gear could have run off on its own. I had doubts that a washing machine could eliminate the overpowering smell but we needed to try. If it didn't work we were prepared to incinerate the clothes and replace them.
After having a large breakfast at the hotel, we returned to bed. The firm mattress was perfect for my muscles. I drifted into a comatose state in moments. Extra sleep was a luxury my body appreciated.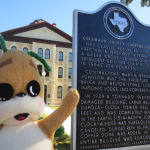 The nap didn't last long but it did the trick. With most of my body rebooted I felt strong. I did have an odd feeling by my left knee though...
Read More