3/4/2015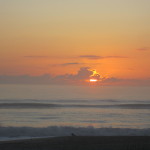 After a night of deep sleep, the sounds of crashing waves coaxed me out of bed. It was the great beginning to a day of rest. Jackie, the youthful proprietor of the Tuckaway Shores, made sure we knew we could relax on the property even after check out. Crystal and my mom took advantage of the beach setting while I caught up on my electronic work. It was only a rest day for my body.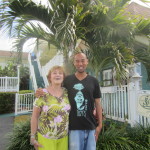 As I tapped away on the keyboard, guests of the hotel began to approach me. Word had spread about what we were doing and suddenly we were selling books left and right. Guests would wander by from the pool area, chat with me for a moment, buy some books, and return to relaxing. The Tuckaway Shores had a magnetic energy that drew in kind people from all over.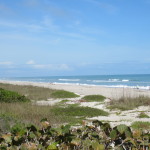 I had the chance to wander around the beach...
Read More