September 26, 2020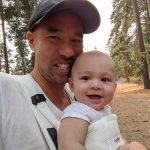 The endurance athlete is a species known for pushing through physical and mental torture. Rigorous stress is compartmentalized into individual hours, minutes, and seconds. Success arrives by way of breaking down Herculean obstacles into simple tasks of the moment. Focus, consistency, and determination are the cornerstones behind victory. Yet for the truly elite, victory is not material, or egocentric. Victory is the the realization manifested by the mundane everyday work. I have always said it is necessary to take the first small step, and continue pushing in order to reach any goal. It is simple to take on but impossible to master. The momentum that accumulates creates a juggernaut that can knock over just about any wall...
Read More
5/30/2016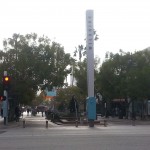 The cool air of the seaside town of Malibu was perfect. My skin tingled at the thought of wrapping up an epic adventure. On the days leading up to the last miles I repeated, "I can't believe, we have journeyed around the perimeter of this country on foot!" Those words were almost always followed by giddy laughter. I knew there were only a few miles to go but my victory was a foregone conclusion. I had conquered my mind and my body. I was ready for a long break.
My buddy Brian met me at the first point of departure. Perhaps trying to get my friends to run thirteen miles was a bit ambitious. Text messages and calls had notified me that I would be joined by others as I progressed in mileage. I had a way of forgetting that most people don't even like to run a few blocks...
Read More